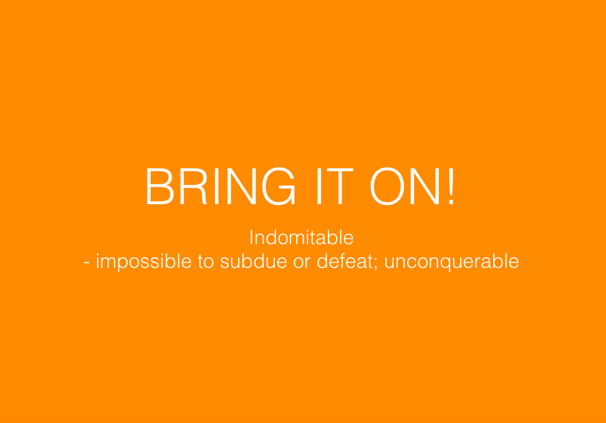 BRING IT ON!
Posted: April 10, 2017
Living the black belt lifestyle is about learning to say "Bring it on!" when presented with a challenge. We know that when we approach life this way we are exercising the tenet of indomitable spirit; one of the most important virtues developed through training in the martial arts. A Black Belt with an indomitable spirit doesn't need a pep talk or a protein shake; his or her strength comes from within!

So the next time you are faced with a challenge, instead of letting it get to you, remember that obstacles and challenges push us to grow and reach our full potential. The next time you are faced with a challenge look at it right in the eye and shout- "Bring it on-I've got this!"
You can learn more about us by visiting our website at elitekarateglastonbury.com